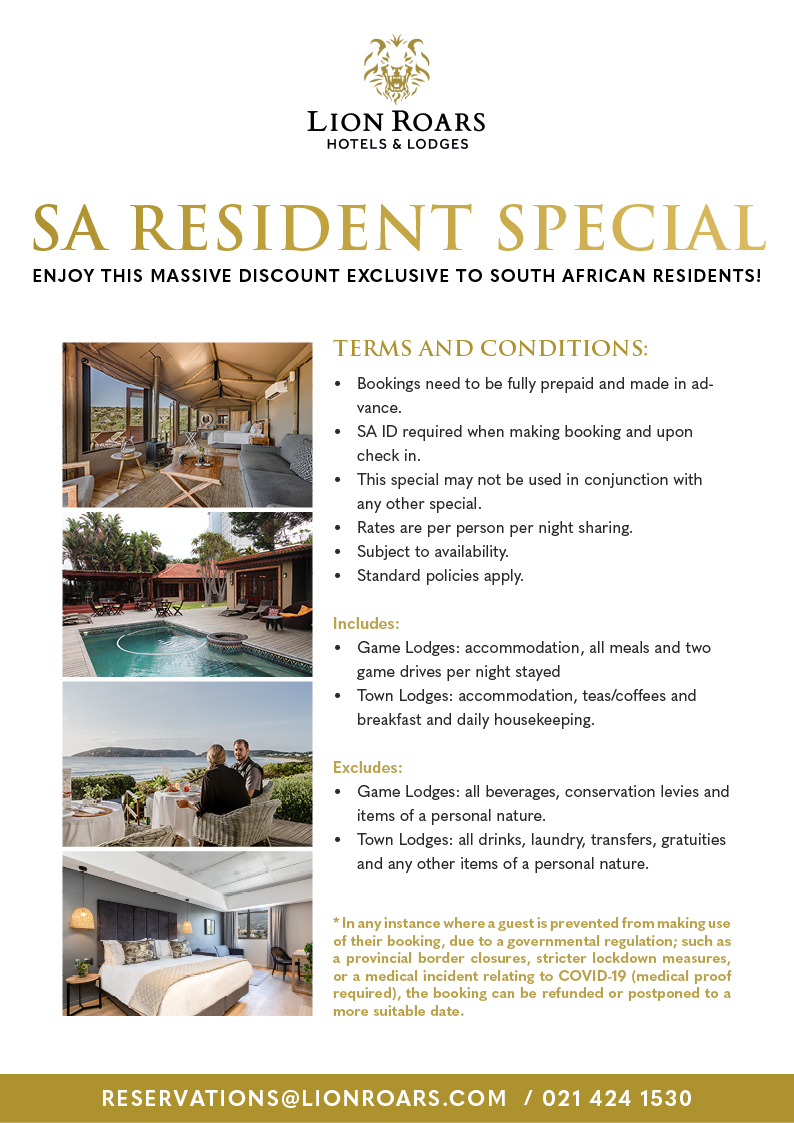 As a South African Resident, book now and SAVE by taking advantage of this fabulous 'local is lekker' special. We're cutting our rates for locals at Lion Roars properties, email reservations@lionroars.com to make your rands go further (we all need it!). 
Cancellation Policy
Our COVID Cancellation Policy has been relaxed to 48 hours prior to arrival until the 30th of September 2022. 
From 1 October 2022 normal cancellation policy applies. 
Booking Window
Present - 30 September 2022: No booking window
Bookings made from 1 October 2022 can only be made 7 days prior to arrival
Participating Lodges:
AMAKHALA GAME RESERVE 
PORT ELIZABETH 
PLETTENBERG BAY 
CAPE TOWN 
CAPE WINELANDS